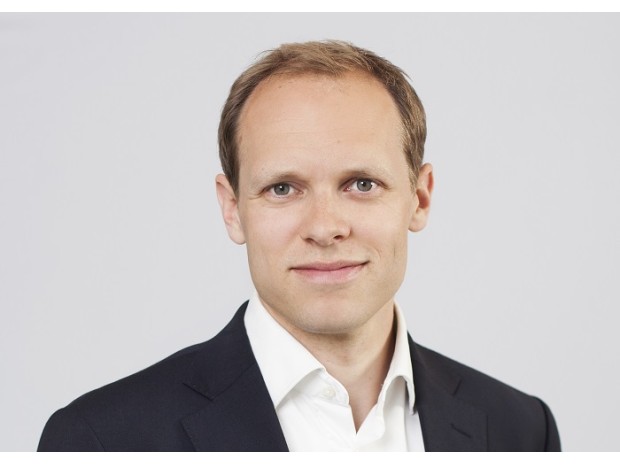 After nearly 10 years in Cermaq, our CFO Thomas Palm is seeking new opportunities.
During his year in Cermaq, Thomas has covered the entire financial field, and his career has been steep. He joined the Cermaq Group as Senior Analyst Business Development in 2010, moving on to Cermaq Norway as a Business Developer in 2013. He was then Finance Director in Chile for a six-month period. In 2014, Thomas returned to Norway and became CFO of Cermaq Norway. In 2016, he became CFO of the Cermaq Group, only 33 years old.
"Thomas has contributed a lot to the Cermaq we are today. Although I would prefer to see him continue here, I understand that he wants to extend his experience to other sectors, and I wish him good luck in the future," says Geir Molvik.
"It has definitely not been an easy choice, but after many, very exciting years in Cermaq, I want to try myself in a new industry and a new company. It has been very motivating to work with so many competent and nice people in Cermaq and I will miss all my good colleagues in all parts of Cermaq and Mitsubishi" says Thomas Palm.
Cermaq is one of the world's leading companies in farming of salmon and trout, with operations in Norway, Chile and Canada. Cermaq is a fully owned subsidiary of Mitsubishi Corporation with head office in Oslo, Norway.
Increasing food production in the ocean is one of the clear calls to action from the high-level panel for a sustainable ocean economy to reach the climate goal set in the Paris agreement. Both aggressive health campaigns and carbon tax on beef are recommended means.
"The report highlights that aquaculture is part of the solution to our climate challenges. It underlines that increasing food production in the ocean and changing diets away from terrestrial animal-based protein towards plant and ocean-based option is critical for our climate. It is also good for our health" says Cermaq's CEO Geir Molvik.
The report identifies five opportunities for action, and like the Opportunity report launched by the UN GC Action Platform for Sustainable Ocean Businesses, ocean-based energy, ocean-based transport, and fisheries and aquaculture are at the centre.
"Cermaq is deeply engaged in the UN GC Action Platform for Sustainable Ocean Businesses working in partnerships to meet the Sustainable Development Goals. We welcome this report. We know that we must produce more food in the ocean and encourage governments to act accordingly" says Geir Molvik.
Building on the mapping of existing governance and regulations of the ocean and identifying sustainable ocean opportunities, the UN GC Action Platform now invites companies to join the Sustainable Ocean Principles for shared commitments and actions to scale impact.
Healthy ocean, healthy planet, healthy people. It's all connected! And it's all on the agenda for the UN General Assembly taking place in New York this week.
There is an urgent need to protect and restore the health of the Ocean, which is rapidly deteriorating due to increasing temperatures, acidification, depletion of natural resources and pollution from land and sea. Businesses have a shared responsibility, alongside government and civil society, to take necessary actions to secure a healthy Ocean.
"As a founding partner of the platform, Cermaq has been deeply involved in defining the ocean principles. Today, we are proud to announce that we have endorsed the Sustainable Ocean Principles of the United Nations Global Compact, a framework for responsible business practices in the Ocean across sectors and geographies," says Wenche Grønbrekk, Cermaq's head of Sustainability and risk.