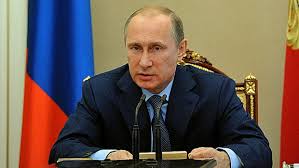 MOSCOW (AP) — The Russian ruble is reaching record lows in the last trading session of the year, battered by declining oil prices. The ruble dropped 1.3 percent in early morning trading on Wednesday to 73.2 rubles, its lowest level in a year. The national currency lost 40 percent of its value last year and is now 20 percent down compared to a year ago, writes Associated press.The Russian central bank cut its key interest rate by 0.5 percentage points to 11 percent, bowing to the pressure of businesses to make lending more accessible.
The Norwegian Oil Reveue Fund(NBIM) have invested 2,1 billion kroner in the VTB Bank, owing 1,78 per cent of the company. NBIM have investet 1,8 billion kroner in Lukoil, owing 0,75 per cent, and 2,3 billion kroner in Gazprom, owing 0,56 per cent. Norwegian oil reveues have also invested 1,13 billion kroner in Sberbank of Russia, oing 0,69 per cent. NBIM has also invester near 600 million Norwegian kroner n the Russian nuclear Plant TGK 1, TGK 5. and TGK 6, oing upp to 1,56 per cent. The finnish energy company Fortum is also a part in the prosjekt, according to Nordic News and statistics from the Norwegian Bank.
Russian shares up
In one year until december 31, the shares in VTB Bank have increased 17,6 per cent. The shares in Gazprom have fallen 21 per cent, and Lukoil-shares have arised 5 per cent, and NBIM`s shares in Sberbank have fallen 21,6 per cent in one year. The Noregian Oil Revenue Fund(NBIM) have invested 15,7 billion kroner in Russian shares according to Norges Bank.VTB Group has became a shareholder in Otkritie Holding, a leading Russian financial group, with a stake of 9.99 percent, in february this year. Credit Suisse AG, is the third largest shareholdeer in VTB (2,9 %),with he Norwegian State and BlackRock(Vanguard) as major shareholders. The Russian state owns above 60 per cent,and Azerbajan Oil Revenue Fund and Alfa Bank also owns 2,9 per cent.Qatar Investment Authority owns 5.00% in Credit Suisse, Norges Bank Investment Management 4.86 %, and Olayan Europe Ltd.(Saudi-Arabian Oil reveue Fund) 4.31% of Credit Suisse.
Drop in oil price
The Russian ruble plunged 2.9 percent on Monday to hit a seven-month low amid a further drop in oil prices, the country's key export.The ruble was trading at 71.04 to the dollar at the close of trading in Moscow, its lowest level since Jan. 30, when Russian markets were hit by a combination of low energy prices and Western sanctions. After the market closed, the ruble recovered slightly in futures trading in an indication that it may recover some of its losses.Oil is the backbone of the Russian economy and the fall of the ruble follows a sharp decline in the price of crude. The U.S. oil contract on Friday dropped below $40 per barrel for the first time since 2009 and on Monday was down another $1.23 a barrel at $39.22.
Down five per cent
The ruble's slide was accompanied by falls in the currencies of many other post-Soviet countries, with the Belarusian ruble falling more than 5 percent to a new record low against the dollar, with a drop also recorded for the Ukrainian hryvnya and various currencies in the South Caucasus and Central Asia.Kazakhstan's tenge was a notable exception after it recovered much of the losses from its free-float against the dollar last week, although shares in the Central Asian oil exporting nation slumped. Russian officials have insisted that the economy is strong enough to weather the decline. Speaking to reporters on Monday, Economic Development Minister Alexei Ulyukayev said he didn't expect the price of oil to stay below $40 a barrel in the long term. The Russian government has budgeted all of its spending on an estimated oil price of $50 a barrel. Russian stocks were also falling, with the MICEX benchmark index down about 2 percent on Monday. Prime Minister Dmitry Medvedev in an interview last week said he hopes Russian exporters will be encouraged to sell foreign currency, helping to stabilize the ruble, according to Associated Press and Nordens Nyheter.