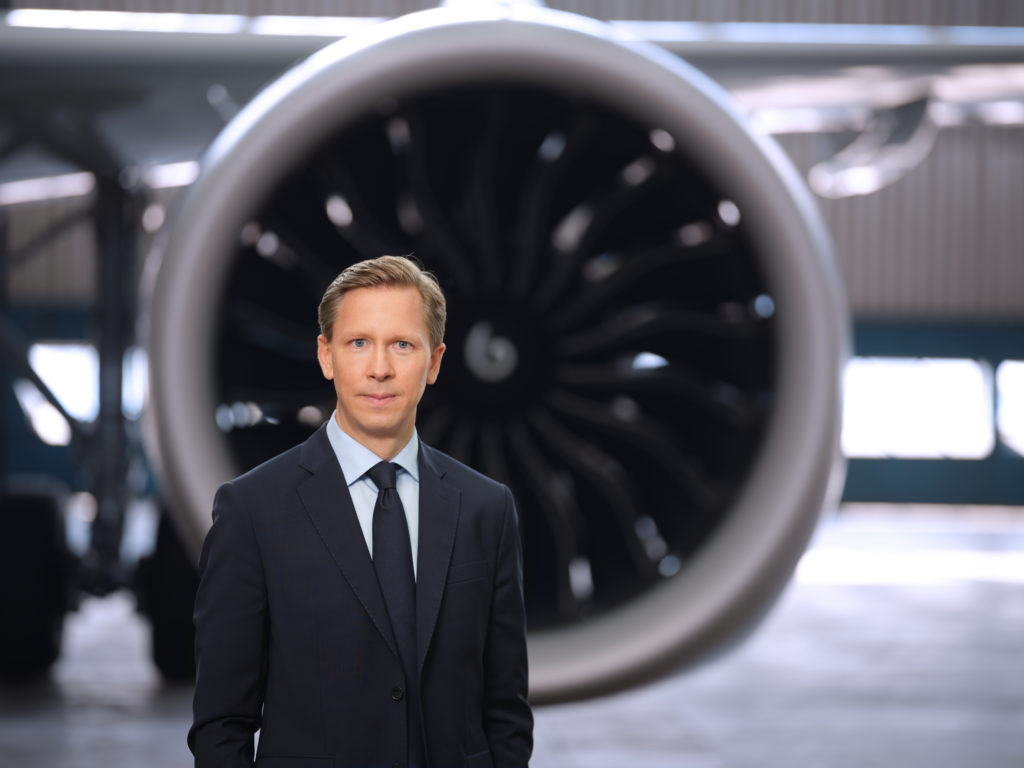 Under maj flög över 400 000 passagerare med SAS, vilket motsvarar en ökning med cirka 20 % jämfört med april. Under månaden ökade SAS kapaciteten med 9 % för att möta en högre efterfrågan. Antalet passagerare är på fortsatt låga nivåer jämfört med ett normalår, men ökningen jämfört med april reflekteras även i en förbättrad kabinfaktor, som steg med nästan 6 procentenheter.
– Vi ser fram emot sommaren och gläds åt en gradvis ökande efterfrågan. För att minska osäkerheten vid bokning av resor erbjuder SAS flexibla biljettregler och generösa ombokningsalternativ. För att underlätta för våra passagerare, lanserar vi också SAS Travel Ready Center, ett digitalt verktyg för att ladda upp nödvändiga resedokument och få information om gällande reserestriktioner, säger Karl Sandlund, tf vd SAS.
SAS, Skandinaviens ledande flygbolag, med knutpunkter i Köpenhamn, Oslo och Stockholm, flyger till resmål i Europa, USA och Asien. Inspirerade av vårt skandinaviska arv och hållbarhet, strävar SAS efter att vara världsledande inom hållbart flyg. Vi ska minska de totala koldioxidutsläppen med 25 procent till år 2025, genom att använda mer hållbart flygbränsle och vår moderna flotta med bränsleeffektiva flygplan. Förutom flygverksamheten, erbjuder SAS marktjänster, tekniskt underhåll och frakttjänster. SAS är en av grundarna av Star Alliance™ och tillsammans med partnerbolagen erbjuds ett stort antal destinationer runt om i världen.
För ytterligare information besök https://www.sasgroup.net
SAS will reopen the direct route between Japan and Scandinavia starting in July. The first departure from Copenhagen will take off on Saturday, July 10, with a return flight from Tokyo, Haneda Airport, on Monday, July 12.
The route will be operated twice a week, with departures on Wednesdays and Saturdays from Copenhagen to Haneda. Returning flights will operate on Mondays and Fridays, from Haneda to Copenhagen.
Safe travel with SAS
Flying is a safe way to travel during the pandemic, as the air on board is unfavorable for transfer of infections. Over the past year SAS has introduced a raft of measures and procedures to further ensure safe air travel. Read more about our initiatives at SAS Safe Travel.
Flexible booking with SAS
Flexibility is important for travelers, especially now that traveling is more challenging than usual. We have introduced more flexible rebooking options so that you can travel now or later. With our 24-hour money-back guarantee and our flexible tickets on international trips you can easily rebook – or cancel your trip completely and receive a SAS Travel Voucher – up until 72 hours before departure. For domestic trips in Scandinavia, we offer free rebooking up until one hour before departure in SAS Go Flex. SAS Plus tickets are both re-bookable and refundable. Here you will find more information about the different flexible solutions.
SAS Sustainability
The transition to more sustainable air travel is an existential topic and SAS is accelerating its efforts to reduce emissions. Our goal to reduce total CO2 emissions by 25% (compared to 2005 levels) is now to be reached in 2025, by modernizing our fleet and increasing the usage of SAF (sustainable aviation fuels).
For SAS, sustainable development means a simultaneous focus on financial, environmental and social responsibility. The objective is to contribute to the creation of long-term growth in shareholder value.
SAS aims to follow strong sustainable practices and to encourage its stakeholders to do the same.
Sustainable development is an integrated part of SAS's business activities and is closely linked to our ability to fulfill and develop the priority program, Care.
To contribute to sustainable development, everybody must, in their day-to-day work, take financial as well as environmental and social considerations into account.