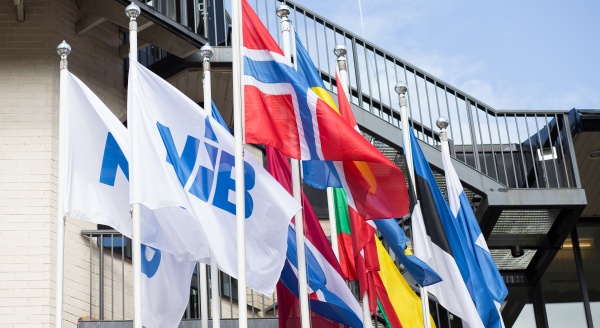 The Nordic Investment Bank (NIB) signs a 21-year loan deal to co-finance an equally long public-private partnership between the Norwegian Public Road Administration and Skanska Norge AS to finance, build, maintain and operate a section of the E10 Hålogalandsvegen and highway 85 Tjeldsund–Gullesfjordbotn–Langvassbukt, in northern Norway.
The NOK 1 billion (EUR 86 million) loan will co-finance a project consisting of 82 kilometres of new and upgraded road, seven rock tunnels with a total length of 27 km, and several bridges with lengths ranging from 20-200 metres. The project will also include pedestrian and cycle routes, facilitate local public transport, layby and resting areas and improved junctions and private access road connections.
The E10 is an important road westward to Lofoten and Vesterålen from the main E6 road in Northern Norway. The PPP project will upgrade the road standards and shorten the E10 from Tjeldsund Bridge to Gullesfjordbotn by around 30 km and cut the travel time on the entire section by 39 minutes, allowing for more efficient goods and labour markets throughout the region.
The construction has started in March 2023 with early works agreements and is scheduled to be fully completed in December 2028. The special purpose company Hålogalandsvegen and its subcontractors will maintain and operate the road until November 2043, whereafter it will pass the responsibility to the public administration.
"NIB's role in the public-private-partnership financing landscape in Norway addresses a gap in long-term senior debt funding. Given the limited availability, particularly in NOK-denominated project finance, NIB can offer extensive knowledge of international PPP practices. With this loan, we hope to demonstrate the viability and sustainability of public-private partnerships to institutional investors," says André Küüsvek, President and CEO of NIB.
NIB is an international financial institution owned by eight member countries: Denmark, Estonia, Finland, Iceland, Latvia, Lithuania, Norway and Sweden. The Bank finances private and public projects in and outside the member countries. NIB has the highest possible credit rating, AAA/Aaa, with the leading rating agencies Standard & Poor's and Moody's. Visit us at www.nib.int. photo NIB`S headquarter in Helsinki.

For further information, please contact
Thomas Haga, Senior Banker, +358 10 618 0353, thomas.haga@nib.int
Arild Moen, Associate Director, Communications, +358 10 618 0496, arild.moen@nib.int
---
This information was brought to you by Cision http://news.cision.com