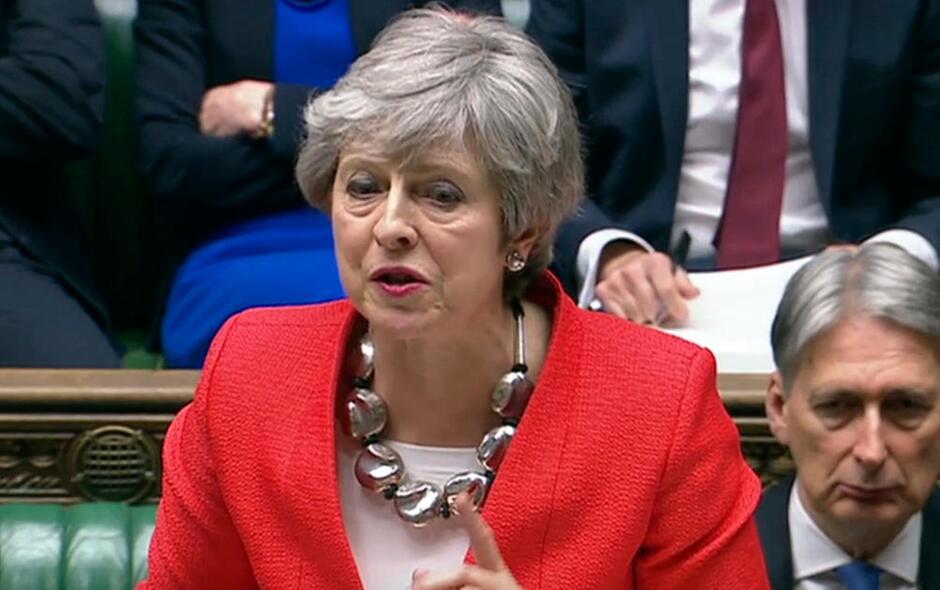 LONDON (AP) — With just 17 days to go, Britain's departure from the European Union was thrown into chaos and doubt Tuesday as Parliament delivered a crushing defeat to Prime Minister Theresa May's European Union divorce deal and to her authority as leader.
Lawmakers rejected the deal 391-242, ignoring May's entreaties to back the agreement and end the political chaos and economic uncertainty that Brexit has unleashed. It was a narrower outcome than the 230-vote margin of defeat for the agreement in January, before May secured changes from the bloc — but not by much .
Top EU officials warned that the defeat had increased the chances of a chaotic «no-deal» British exit, which could mean major disruption for businesses and people in the U.K. and the 27 remaining EU countries.
The stinging 149-vote defeat stripped away May's control over the course of Brexit and handed it to Parliament, which is divided about what to do next. Speaking after the outcome was announced, a drawn and hoarse May confirmed that Parliament will vote Wednesday on whether to leave the EU on March 29 without an agreement. If that is defeated — the likely outcome — lawmakers will vote Thursday on whether to delay Brexit.
May said documents to be added to the deal provided «legally binding» assurances that the backstop would be temporary and that Britain would have a way to get out of it if the EU failed to negotiate in good faith. However, the text of the 585-page withdrawal agreement remained unchanged.
It has also increased the chances that May's fragile government could fall, sparking a snap election. «The prime minister has run down the clock and the clock has been run out on her,» said Opposition Labour Party leader Jeremy Corbyn. «It's time that we have a general election and the people can choose who their government should be.»
More than two and a half years after the country voted to leave the EU — and with no certainty about when or how it will — many Britons are simply fed up. In the staunchly pro-Brexit port of Dover in southern England, retiree Mary Simpson said she felt that her voice as a «leave» voter had not been heard, reportds Associated Press from London.
Follow AP's full coverage of Brexit at: https://www.apnews.com/Brexit