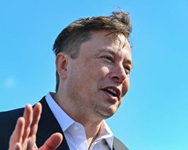 Hvor stor inflytelse har internasjsonale kjendiser på vanlige nordmenn, svensker og dansker ? Skal vi tro det amerikanske tidskriftet Forbes, bør manta antall følgere på nettet med en klype salt. Hvor mange følgere har Skavlans gjester, og hvor korrekte er tidsskriftet Kapitals oversikter over Norges rikeste personer. I disse dager er Kapital igjen ute med Norges rikeste personer, og Veckans Affärer i Stockholm legger frem ovesikter over Sveriges rikeste. Det pussie er at den svenske familien Wallenberg ikke finns på riking-listen i nabolandet. De har flyttet sine formuer over til selskaper og stiftelser som Knut og Alice Wallenbergs stiftelser.
Den mest kjente av de svenske stiftelsene er Nobel-stiftelsen som fortsatts har en gren i Norge , som vi kaller Fredsprisen. Vi har inen priser i Norge av samme kaliber som svenskene. Vi har ingen Oljefond-pris som kan deles ut på en rekke samfunnsområder. Redaktør Harald Pettersen i Nordens Nyheter har forsøkt å skape en ny norsk teknologipris uten at regjeringen har støttet prosjektet. Hva med en Kjell Inge Røkke-pris for oppfinnsomhet og hardt arbeide? Vi reiser spørsmålet nå som statsminister Jonas Gahr Støre tar over stafettpinnen og danner regjering samman med Senterpartiets Trygve Slagsvold Vedum,. Vi oversetter ikke de engelske tabbelene til norsk:
The Entrepreneurs With The Fakest Twitter Following!
Rank
Entrepreneur
Number of Twitter Followers
Number of Fake Twitter Followers
Fake Twitter Followers (%)
1.
Elon Musk
60,260,801
28,016,682
46.5%
2.
Bill Gates
55,576,382
23,508,813
42.3%
3.
Sundar Pichai
3,963,444
1,557,633
39.3%
4.
Jeff Bezos
2,682,930
1,038,294
38.7%
5.
Jack Ma
654,649
244,839
37.4%
6.
Michael Bloomberg
2,704,144
941,042
34.8%
7.
Richard Branson
12,620,944
4,228,002
33.5%
8.
Jack Dorsey
5,725,376
1,694,712
29.6%
9.
Mackenzie Scott
180,855
43,043
23.8%
10.
Steve Ballmer
42,798
10,058
23.5%
Here are some of the results:
As well as being the most discussed entrepreneur in the world, according to MoneyTransfers.com, Elon Musk has 28,016,682 fake Twitter followers – that's nearly half of his following (46.5%)!
In second place with 42.3%, Bill Gates' Twitter account contains 23,508,813 fake followers
In the wake of Amazon's fake workers on Twitter, Jeff Bezos has 38.7% fake Twitter followers (1,038,294)
Mackenzie Scott, in the ninth spot, fairs a lot lower than her ex-husband, Jeff Bezos, with only 23.8% of fake Twitter followers – 43,043 out of her total 180,855 followers
Of the ten entrepreneurs analysed, Steve Ballmer, who was CEO at Microsoft for 14 years, has the least number of fake Twitter followers (23.5%)
Methodology:
In order to determine the top entrepreneurs with the highest percentage of fake Twitter followers, CashFloat.co.uk identified, from a range of reputable online resources (such as Forbes.com), a seed list of the wealthiest entrepreneurs.
Once each entrepreneur was input into Twitter to verify whether they have an active account, SparkToro.com was utilised to measure the number and percentage of fake followers of each respective entrepreneur.
Fake followers are accounts that are identified as unreachable, either because they're spam, bots, propaganda, or because they're no longer active on Twitter.
Some reputable and renowned entrepreneurs like Warren Buffett, Mark Zuckerburg and Mukesh Ambani were omitted from the data as they no longer have an active Twitter account.
Data was collected on the 30th of September 2021.
We really hope you find this data useful. If you do end up using it, we would very much appreciate a link to https://www.cashfloat.co.uk/ and https://moneytransfers.com/ who commissioned the data. A link credit allows us to keep supplying you with future content that you may find useful.
Steven Anthony Ballmer is an Entrepreneur and Investor who was the chief executive officer of Microsoft from January 13, 2000, to February 4, 2014. He is the current owner of the Los Angeles Clippers of the National Basketball Association. Han har færrest Fake Followers på Twitter, skriver Nordens Nyheter i en analyse av tallene.