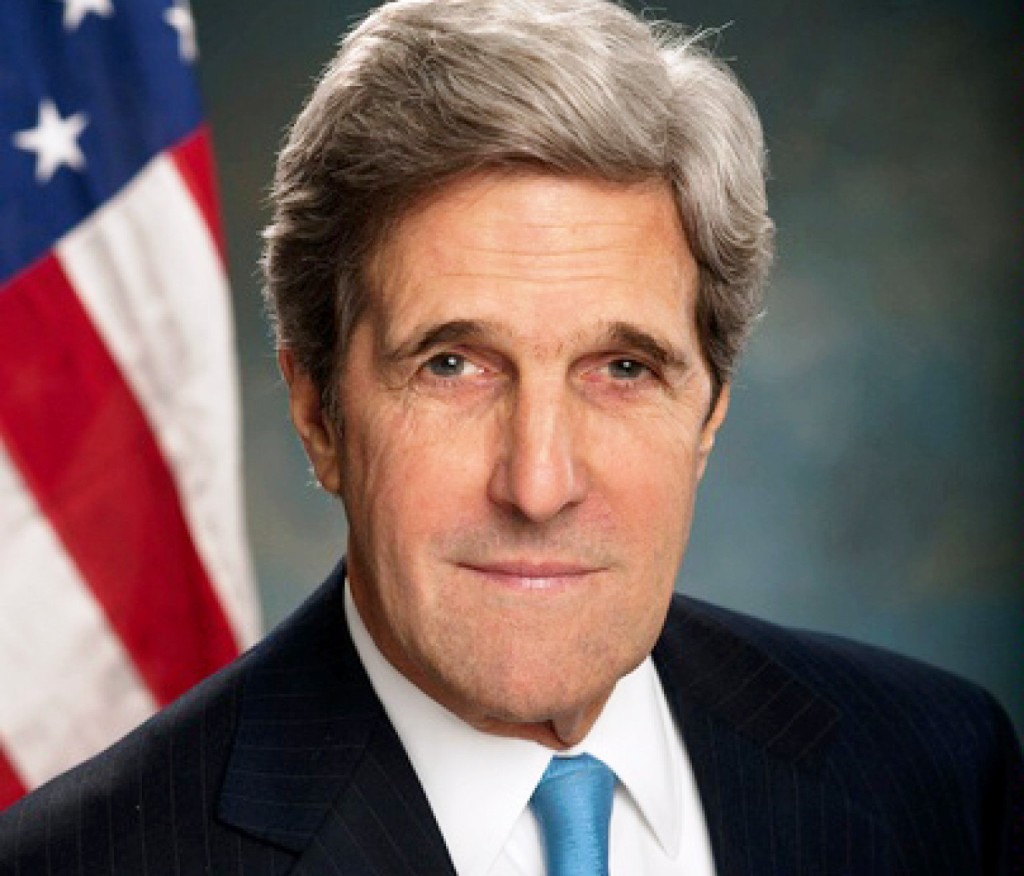 GLASGOW, Scotland (AP) — John Kerry is everywhere and on the move at a fateful U.N. climate summit. President Joe Biden's envoy at the talks in Glasgow, Kerry steams from side talks with U.S. rivals China and Russia that painstakingly probe for common ground on climate to news conferences extolling progress. Kerry pops into project launches, rewarding CEOs and bankers for emissions-cutting efforts with high-level face time and praise. The lanky envoy smiles for a photo with Indigenous women from Brazil, their feather headdresses barely reaching his chin.
Toward the end of the U.N. climate summit's first of two weeks, Kerry's voice grew hoarse from his mission of rallying global climate efforts that are threatening to hit a wall at home. "The alternative is you don't do anything, you don't say anything» on climate, Kerry told reporters at the summit. "You don't have any promises, you don't have any commitments. And you're sitting there, waiting for the deluge."
He was speaking of a climate fight growing more urgent, as global warming from the burning of fossil fuel intensifies, and more fraught, as the United States' own wildly swinging seesaw politics imperil Biden's climate efforts and again threaten global momentum on the matter.
With the summit underway, the U.S. House on Friday finally passed a stalled infrastructure bill that contains some important measures to cut U.S. emissions. But Biden's lagging political support, and Republican upsets in off-year elections last week, are heightening uncertainty that the U.S. administration can deliver on some of Biden's biggest climate promises.
Kerry, President Barack Obama's secretary of state and a former senator, came back post-President Donald Trump to serve as Biden's climate envoy. The job has entailed apologizing for the global disruption that Trump, who mocks the science behind climate change, wreaked when he pulled the United States out of the 2015 Paris climate accord, which Kerry helped to negotiate. Scientists say the ground lost during the Trump administration leaves this decade a last chance to keep the Earth from warming to more catastrophic levels.
Kerry's job now is part diplomat, part cheerleader. At the Glasgow climate conference, as in the months before, Kerry negotiates to nail down every possible bit of new climate effort from countries and businesses — then pushes for more. While the U.S. return to global climate negotiations has helped push allies to some deeper cuts on emissions, the world's other big polluters besides the United States — China, Russia, India and others — are short on emission promises, at best.
At 77, Kerry is waging only the latest of his campaigns in a decades-long personal battle to curb the fossil fuel emissions heating Earth. Kerry "brings a deep knowledge of what's at stake,» said Jennifer Morgan, executive director of Greenpeace International, and a veteran of climate talks. "He brings long-term relationships to these talks, and the spirit of collaboration." Yet, she adds, he «gets limited by what is happening at home."
If there's not "a credible U.S. plan to meet the targets and phase out fossil fuels, there's only so much, only so far, he can get here,» Morgan said. Conservative groups single out Kerry online, making social media memes out of his wealth — at Glasgow he introduced a speaker as his neighbor on Martha's Vineyard — and supposed love for jetting around the world.
Kerry's intentness on diplomacy to try to push and pull coal-loving China into faster emission cuts also brings him into public contrast with Biden and some of Biden's top officials, who have become vocally critical of China, the world's top carbon polluter. The U.S. is the second worst, according to Associated Press..