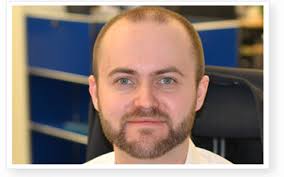 Oil prices continued their steady ascent this morning, though adding value of only a couple of percentage points to Friday's close values, as the decision by OPEC was largely priced in beforehand, writes Bjørnar Tonhaugen, Head of Oil Research in Rystad Energy. .
Stronger prices come naturally when supply gets tighter and the OPEC+ meeting over the weekend guaranteed exactly that. The deepest voluntary production cuts in history got extended to July, and supply deficits are almost certain, which will cause sticks to decrease.
The stocks relief will largely have an OPEC+ signature on it. This weekend's deal was not only a breath for the market, but a whole new room full of oxygen.
Of course, as we have already stated, it is doubtful that sub-compliant members will manage to compensate for not meeting the cut levels so far and how effective a monitoring mechanism will be remains to be seen.
Countries such as Iraq and Nigeria will struggle to compensate fully, we believe, which will put strains on the coherence of the alliance during the second half of the year. But again, rather sub-compliant at 9.7 million bpd than sub-compliant at a lower level.
We have updated our supply forecasts where we lowered our OPEC+ oil supply estimates for July by 2.9 million bpd and another 1.5 million bpd for August.
These extra OPEC cuts increasingly tighten the crude and condensate balances. Stock draws of around 4 million bpd are now estimated for July and August.
Furthermore, we believe OPEC+ is attempting to create a mini-bull-cycle by quickly tightening the prompt market, spur large stock draws and flip the oil curve into backwardation to incentivize even further stock draws.
Saudi Aramco also utilized tighter market conditions by raising its monthly official selling prices (OSPs) for July by the largest amount ($5-7 to Asia) in at least 20 years yesterday. Overall, as long as the demand recovery in both products and crude remains intact, OPEC+ deeper cuts will ensure a solid foundation for oil prices into the summer months.
We see fundamental support for current Brent prices due to the expected draws in the market, but be aware that US supply can again surprise to the upside.
It's still all about the demand recovery, and OPEC+ must be cautious not to become too greedy with respect to crude price increases and hurt refinery economics too quickly, since the recovery in products demand and prices at the end of the day will call the shots in this recovery.
Nevertheless, OPEC+ has taken a tighter grip on the near-term crude oil fundamentals with Saturday's extension decision.
Something to keep your eyes open for: The OPEC+ communique made it clear that Saudi-Russian patience with sub-complying countries is running out and time will only tell how long Riyadh and Moscow are willing to continue shouldering their heavy burdens if other member countries fail to compensate.
Head of Oil Markets
Bjørnar is Head of Oil Markets in Rystad Energy and manages the Oil Markets Team. He is product manager for the Oil Market Solutions (Oil Market Analytics, OilMarketCube and Oil Market Update) and is Rystad Energy's main expert on oil market fundamentals and macro. He also contributes to UCube's liquids production data and Rystad Energy's house view on the oil market. Bjørnar also contributes in various consulting projects involving oil market analysis. Bjørnar holds a Master of Science degree in Industrial Economics and Technology Management from NTNU (Siv.ing.) and also a mechanical engineering degree (BSc.) from the Oslo University College (HiO). He has previously worked for Nordea Markets, the financial brokerage arm of the largest bank in the Nordic region, as a Commodities Strategist primarily focusing on the oil products markets. He has also worked for Orkla Finans, the investment brokerage subsidiary of Orkla.
1. What is your main role at Rystad Energy?
Rystad Energy's main expert on oil market fundamentals and team leader for the Oil Market Team.
2. What do you enjoy most at Rystad Energy?
I enjoy working with all the talented, knowledgeable and pleasant colleagues and learning something new every day.
3. What has your greatest achievement been at Rystad Energy?
Bringing the Global Oil Market Trends Report to the market in 2015 and the OilMarketCube in 2018.
4. How do you work with the different departments at Rystad Energy?
We work closely with all departments across Rystad Energy, from technology and consulting, to sales and marketing.
5. Why should people work for Rystad Energy?
If you are ambitious and enjoy working in a multi-cultural, professional, fact- and data-oriented working environment, Rystad Energy is the place to be. We are a dynamic, young company in growth with huge ambitions as a global knowledge house for oil and gas.
6. Where is Rystad Energy heading?
We are continuously expanding our