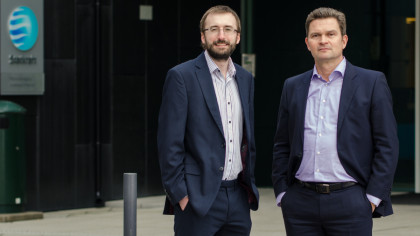 Consent is granted for the first 2,4 GWof Dogger Bank Offshore Wind Development, says Thorbjørn Steen,VP Communications, Wind Power and Tecknologies in Statkraft to Nordic News. Monica Mæland has ownership responsibility for nearly half of Norway's state-owned enterprises, and for the ownership strategy. Minister of Trade and Industry, Monica Mæland, has recently secured Statkraft NOK 10 billion in fresh equity..
Largest Renewable Project
The first development consent order application for offshore wind energy at Dogger Bank in the North Sea isnow granted – making it the largest renewable energy project ever to receive planning consent in the UK.The Rt Hon Edward Davey MP, Secretary of State for Energy and Climate Change approved the application for the Dogger Bank Creyke Beck development, which was submitted to the Planning Inspectorate by the Forewind consortium in August last year., reports Nordic News.
Forewind Consortium
The consent approval is the culmination of more than four years of comprehensive assessments, stakeholder consultation and planning by the Forewind consortium on these projects, owned equally by the four international energy companies – RWE, SSE, Statkraft and Statoil. This work included the most extensive study of an offshore area by a wind energy developer ever undertaken with more than £60 million spent on surveys.
Welcomes the Concent
Jon Brandsar, Executive Vice President, Statkraft commented: «Statkraft welcomes the consent award for Dogger Bank Creyke Beck, a milestone in the development of the world's largest offshore wind farm which has the potential to make a significant contribution to the UK's ambitions on carbon reduction. Statkraft aims to work with our partners in the Forewind consortium to progress the projects further.»
Securing British Homes
Dogger Bank Creyke Beck, which has a total installed capacity of 2.4GW, comprises two separate 1.2GW offshore wind farms, each with up to 200 turbines installed across an area of around 500km2. The wind farms will be located 131 kilometres from the UK coast and will connect into the existing Creyke Beck substation near Cottingham, in the East Riding of Yorkshire. When constructed, Dogger Bank Creyke Beck will be capable of generating 8 TWh of renewable energy per annum, equal to the amount used annually by approximately 1.8 million British homes.