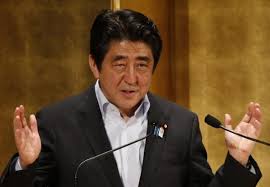 (Singapore,  NNews) China has taken over as the world's second-largest stock market. People are now wondering if the country's stock and property markets are heading for a crash, or if the upward trend (a 33% increase in China's market cap to now $4.48 trillion) willcontinue.Are there still opportunities left in Japan as the third largest stock market with United States of America on top, according to Obelisque 2014 Roundtable Market in Singapore December 2nd..
China overtook Japan as the world's second-largest stock market, and at the moment, China is still cheap and very out of favor – most people don't want to know about it. But over the last few weeks, it does look as if the domestic Chinese market is finally beginning to break out of the slump and perform better than Europe at least. Lower Oil Price is pushing the economy
Oil Revenue Funds
According to Matthias Knab,Opaleque ,close to German Stock Exchange, one reason for China's recent underperformance is that the country does not have enough domestic savings in financial assets. While people talk about a lot of savings in China, those are not going into the stock market. They go into property and then into a second property, then perhaps into gold, and then into a third property and so on. Also, if you look at who owns the largest companies in China, you will see that many shares are held by foreign institutional investors – companies like Vanguard, Fidelity, etc., but very little stakes held by Chinese insurance or investment companies. But this will soon change as the domestic investor base will continue to grow. The Noregian Oil Reveue Fund has also important stakes in Chinese companies.
China's "ghost cities»
Isn't there a China bubble? The truth is that Chinese governments aren't very fond of the Western media, and that's reciprocated for understandable reasons. And the net result is a lot of misunderstanding and mutual antipathy that you can see reflected if you read The Wall Street Journal, the New York Times or Financial Times, as many people in the financial community do. In those mainstream media you will get an extremely one-sided and highly negative view of almost everything in China.
Jim Chanos, one of the world's great short sellers, has highlighted the property sector, and lots of people talk about ghost cities in China. Yes, there are some, the Roundtable participants do not pretend that this problem does not exist. When you go to Ordos, you can see lots of empty buildings. But the problem is exaggerated on a number of levels.
Look at Time Series
Firstly, at any time over the last 20 years, television crews could have flown into China and they would have found lots of unoccupied buildings. But if the same crew came back to the same place three years later, in many cases those buildings would have been full. There would have been lots of people living in them and there would have been economic activity. So this issue presents itself in a different light when you look at it as a time series, rather than one snapshot.
What the Western media missed or chose to ignore is the development pattern. As people build out from the center into the suburbs, houses go in first. People buy, but don't necessarily move in right away. They wait for the infrastructure and the services; retail, transport, schools, hospitals, to go in and then they come later. So the fact that there are a lot of empty buildings doesn't mean that they are going to stay empty.
Chinese property markets
The Roundtable discloses three additional "secrets" about the Chinese property market (affordability, urbanization/migration, market becoming dominated by upgraders), the make-up and further details about how to play the property sector in China.
Japan story not over
While Abe's "third arrow", directed at structural reforms, will be the hardest to pull off, we should take notice that over 97% of all bills from the current administration are now getting passed at the congress, which is unprecedented in post-war Japan.
The governmental pension fund GPIF, the largest governmental pension fund in the world with USD 1.3 trillion under assets, has announced its plans to lift their 12% domestic equities allocation to somewhere in 25%. On the retail level, NISA, Nippon investment saving account, has been launched copying the U.K. policy. This roughly allows each retail investor to put about $10,000 into a tax-exempt account each year. All of that will continue to bring huge additional flows to the equity market.
While stock pickers focus on finding Japan's "hidden jewels" out of the 1500 firms that trade under book, there is also some action in the large cap segment with the new JPX-Nikkei 400 index which includes ROE considerations. This will even boost some Nikkei-225 companies. On top, many exporters benefit from the yen depreciation.
The Opalesque 2014 Singapore Roundtable, sponsored by Eurex, WTS and EuroFin Asia, took place October 23rd 2014 at the Singapore office of Deutsche Börse Group with: Roland Schwinn, Eurex / Deutsche Börse Group , Robert Welzel, WTS James Morton, Santa Lucia Asset Management Roshan Francis Padamadan, Luminance Global, Kensuke Suzuki, Hayate Partners Francois Dotta, EuroFin Asia
The group also discussed the following questions:
Which businesses will benefit from corporate tax raises in Japan? Which stocks will do well in Indonesia? What does the return of geopolitical tensions mean to the markets? Why do investors love trade finance funds? What does the Hong Kong – Shanghai Connect really offer for long term investors? Rising derivatives volumes and products: Asian banks are increasingly positioning themselves not only for inbound business into Asia but also increasingly for outbound business from Asia into Europe or into the U.S. Why Eurex is setting up a central clearing house in Singapore? Why will Asian market participants will soon have to work out new collateral strategies? Is AIFMD relevant to Asian managers? Why is Singapore's MAS viewed as the "most reasonable" regulator, whereas European regulations are seen as protectionist and an "absolute nightmare, asks Matthias Knab in Opalesque.com in this report from Singapore.