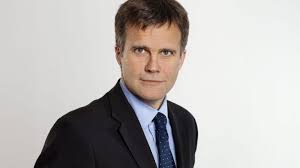 BP embraces shale in bid to maintain global production profile, writes Rystad Energy in a Press Release. BP's $10.5 billion move to acquire most of BHP Billiton shale acreage in North America, announced July 26, 2018, signals a bold return by the UK oil giant to the lower 48 states and gives it a prominent position in the red-hot North American tight oil play. The deal, one of the largest acquisitions in BP's history, gives the company secure access to new projects that can contribute on a large scale to growing its production.
According to fundamental analysis by Rystad Energy, BHP Billiton's shale assets (excluding Fayetteville, which was not included in BP's acquisition) carry a value of $10.7 billion, assuming a flat Brent oil price of $73 per barrel.
"Although BHP has failed to show outstanding productivity results in the Permian-Delaware basin recently, we have observed further delineation of multiple stacked benches on BHP's land as well as on some adjacent acreage positions. This resulted in the de-risking of a significant number of additional well locations in Rystad Energy's bottom-up valuation model,» says Alisa Lukash, Shale Analyst at Rystad Energy.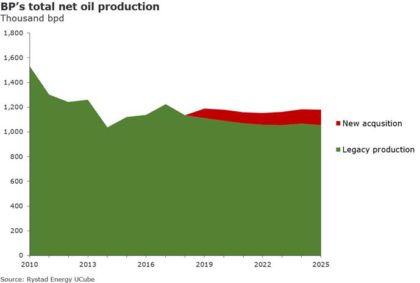 "Furthermore, BHP's Permian acreage is spread across Reeves, Loving and Culberson counties in West Texas, and is exposed to high variability in the quality of target reservoirs," she adds.
BHP is generally able to demonstrate competitive results when controlling for acreage quality and well type (parent/child wells). Outside of the Permian-Delaware, the Eagle Ford basin is a play that is driving a major part of BHP's portfolio valuation.
Bolstered it`s Portefolio
By acquiring BHP's acreage in the Eagle Ford, Permian and Haynesville basins, BP has bolstered its portfolio with prime acreage for tight oil developments. Rystad Energy estimates that these assets hold risked recoverable resources of about 3.6 billion barrels of oil equivalent, with oil representing about 2.0 billion barrels.
"These assets will be vital in relation to BP's efforts to maintain its overall production levels through 2025. In the short term, the new acreage will add around 65,000 bpd to BP's oil production. The operator is expected to ramp up activity on the properties it has acquired from BHP," says Lukash.
Rystad Energy expects production to rise rapidly beyond 100,000 bpd, with an expected plateau at around 150,000 bpd. BP's legacy production is expected to decline in the medium term, further emphasizing the importance of this new acreage to BP's production profile moving forward (see chart).
Prior to this transaction, BP was one of the few majors not heavily involved in the US shale play. The substantial tight oil assets covered in the BHP acquisition will represent around 10% of BP's global oil resources. Rystad Energy estimates that the average breakeven price for BP will lie close to $45 per barrel on the newly acquired assets. This relatively low breakeven price is driven by the fact the acreage is largely in the heart of the highly productive Eagle Ford and Permian-Delaware basins.
Following BP's move, the only majors that still do not hold considerable tight oil positions in North America are Eni and Total
Recent Oil Projects
Investors should feel confident about BP's, Eni's and Shell's increased wave of new project approvals during the recent downturn. A Rystad Energy review of the performance of their recent projects against those of other operators shows that the three European oil giants have outperformed their peers. Former swedish chairman i BP Carl-Henric Svanberg and Jorma Ollila former chair in i Royal Dutch Shell have lifted the three european companies to the top.
BP announced recently that the former CEO in Statoil, Helge Lund to succeed Carl-Henric Svanberg as chairman of BP. Mr Lund will join the BP Board as chairman designate and a non-executive director on 1 September 2018. He will be appointed chairman on 1 January 2019. Mr Lund will have a base in London.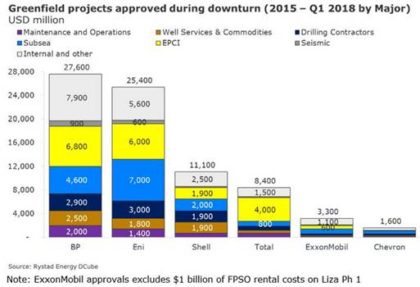 Majors have lowered cost
For projects that have started up since 2014, majors have collectively achieved greenfield costs of $13.50 per barrel of oil equivalent. These development costs were in addition to their collective $8.80 per barrel of oil equivalent lifting costs from 2017. The below analysis allocates 100% of a project's cost to the operator who is executing the project (i.e. does not split to equity shares).
Impressing results
Matthew Fitzsimmons, Vice President at Rystad Energy, commented: "It is remarkable that BP, Eni and Shell introduced over $109 billion of new greenfield projects below the industry average greenfield cost and still were able to still achieve industry-leading lifting costs in 2017. BP's $6.0 billion investment in the Khazzan Phase 1 and Makarem projects in Oman highlighted their execution excellence by achieving greenfield costs below $5 per barrel of oil equivalent."
None existence investments
Conversely, despite starting-up nearly $75 billion worth of project investments, ExxonMobil's greenfield performance on the PNG LNG Phase 1 and lifting cost performance on Kearl Phase 2 have deteriorated their overall marks to trail industry averages (weighted average for majors). "We've noticed that ExxonMobil's greenfield investments have been virtually non-existent since 2014," Fitzsimmons said. "Their only major greenfield project approval since 2015 was the $4.4 billion Liza Phase 1 FPSO project in Guyana." However, the outlook is not all glum for the world's largest IOC. "We've also noticed that ExxonMobil has improved its greenfield cost performance since 2014 as it gears up to take on the challenge put forth by the company CEO to double earnings by 2025," Fitzsimmons noted.
Looking for greenfields
Looking to build on recent success, BP, Eni and Shell have all been aggressively approving greenfield projects during the downturn. Since 2015, the trio have approved some $64 billion worth of greenfield projects. BP alone approved over $27.6 billion of projects during the recent downturn. "BP's best-in-class lifting costs from 2017 of below $6 per producing barrel should give investors confidence when all these new projects come on-line," Fitzsimmons said. He added: "Eni's recent $25.4 billion greenfield approvals have exclusively been to bolster its offshore portfolio. The company's investments in several mega offshore projects, such as Coral FLNG, Sankofa East FPSO and three phases of Zohr, are good news in relation to the offshore industry's attempt to rebound."
Collectively, majors are on pace to approve over $37 billion in projects during the calendar year. Over 30% ($12 billion) of those were approved during the second quarter.
Have led the way
"It comes as no surprise that BP, Eni and Shell have led the way in new project investments during the recent downturn. The three majors are well positioned to build on their industry leading greenfield and lifting cost performance," Fitzsimmons concluded.
About Rystad Energy
Rystad Energy is an independent energy research and business intelligence company providing data, tools, analytics and consultancy services to the global energy industry. Our products and services cover energy fundamentals and the global and regional upstream, oilfield services and renewable energy industries, tailored to analysts, managers and executives alike. Rystad Energy's headquarters are located in Oslo, Norway. Further presence has been established in London, New York, Houston, Stavanger, Moscow, Rio de Janeiro, Singapore, Bangalore, Tokyo, Sydney and Dubai,says Julia WeissSVP, Head of Marketing, Rystadenergy.com