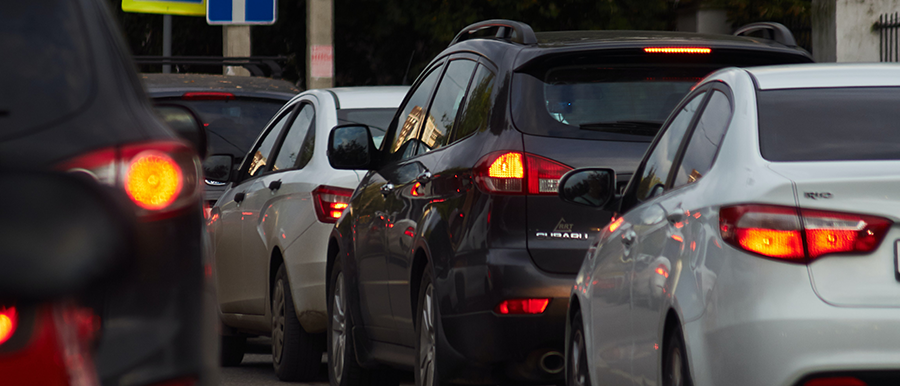 This global study analyzes consumer purchase intent across 17 key markets, with a deep dive into the impact of COVID-19 on global mobility and transportation.
The automotive and mobility sector is going through a period of transformation, accelerated by digitalization enablement. The increasing introduction of environmental regulations has led to greater production of non-fossil fuel vehicles and shifts in car ownership attitudes and behaviors among consumers.
This report provides an overview of mobility behaviors and examines the relationship between the mobility and traditional automotive sector, examining what we should expect moving forward in a post-pandemic world.
Main findings:
Majority of people who buy and drive their own vehicle expect no change in the need for a personal vehicle (59%).
The youngest group (18-24 years) has the highest consideration for a wider range of mobility options.
Personal vehicle usage in emerging markets will increase with consumers seeking options with safer personal space.
In Europe and the US there is less demand for transportation with the lifestyle change of working from home, resulting in expected lower usage over the next 12 months.
Intent to use public transportation substantially less in emerging markets (India, Indonesia and Mexico) will have a major impact on the environment, traffic congestion and infrastructure in metropolitan urban areas in these countries.
Ride-hailing, as transportation option, requires service providers to alleviate the customer concerns about the vehicles' safety and cleanliness.
China is a leader in adoption of the car sharing services and the only country with the strong consumers' intention to use of these services in the future.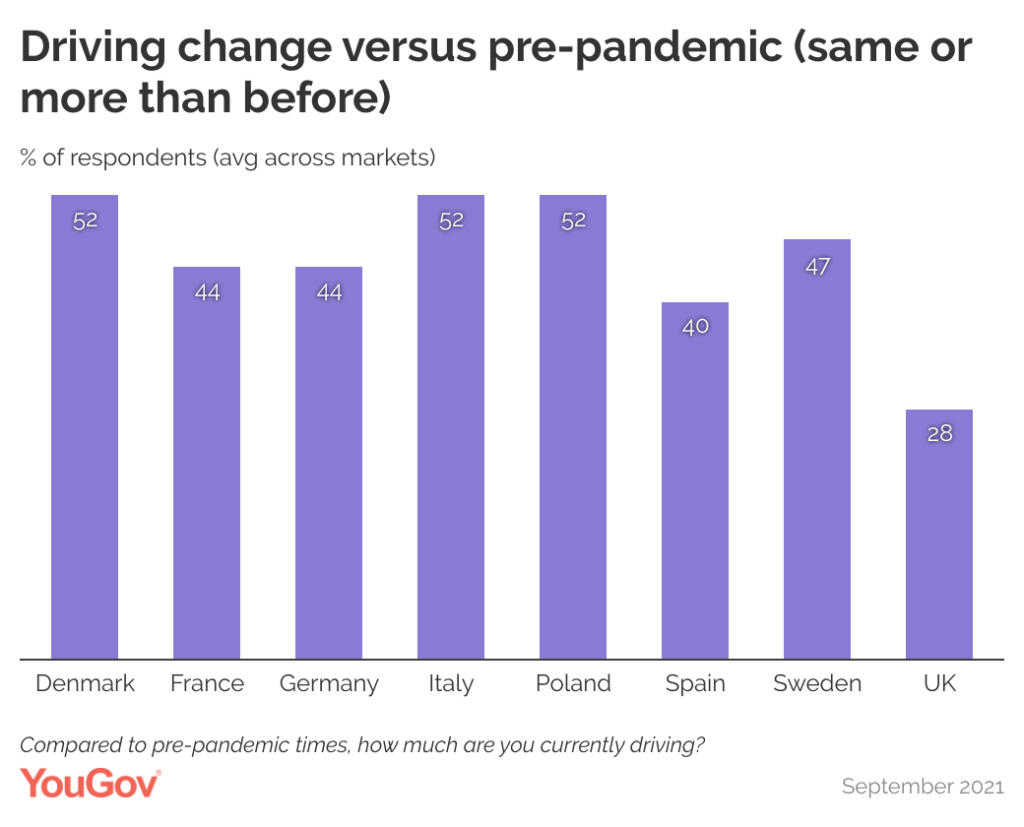 MethodologyThe insights in this study are drawn from a recent global survey the topics of mobility, transportation, and automotive purchase behavior, covering 17 global markets and nearly 19,000 respondents. Our survey results were further bolstered by connecting respondent level data to YouGov's proprietary data solutions, BrandIndex and Profiles, allowing us to merge our respondents and their answers to the 100,000s consumer attributes that we collect on an ongoing basis for audience segmentation and profiling. Our survey was fielded the week of March 8th through the week of April 19th, 2021.
https://business.yougov.com/sectors/automotive/international-automotive-report-2021?utm_medium=press-organic&utm_source=press&utm_campaign=WP-2021-09-Global-Automotive-Report