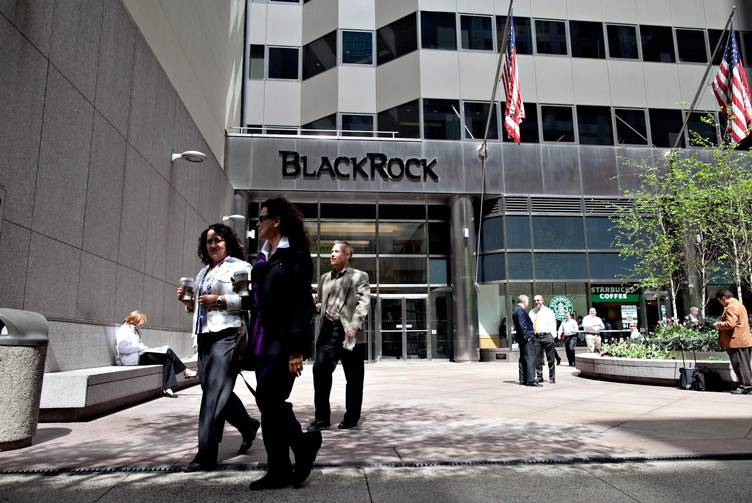 BERKELEY, CA—APRIL 21, 2021—The BlackRock U.S. Carbon Transition Readiness ETF (ticker LCTU) launched last week breaking funding records on its first trading day with $1.25 billion invested. The fund holds major oil and gas companies including Exxon, Chevron, ConocoPhillips, Marathon Petroleum, and Devon Energy; fossil-fired utilities including Berkshire Hathaway, Consolidated Edison, and UGI; and oil field services and pipeline companies including Kinder Morgan, Baker Hughes, and Schlumberger.
«If this ETF is really named 'Carbon Transition Readiness' then I have to ask what we are transitioning to and what we are getting ready for?» said As You Sow CEO Andrew Behar. «BlackRock can do better. Investors who bought this fund thinking that the holdings are actively working on climate transition need to take a much closer look. Based on our analysis, this ETF ignores Larry Fink's statement, 'climate risk is investing risk,' while doubling down on business as usual.»
In addition, the ETF is invested in companies involved in rainforest destruction, which are identified on As You Sow's fund transparency tool Deforestation Free Funds, including WestRock, a global powerbroker for pulp and paper. As of April 2021, BlackRock's LCTU holdings receive a C grade for deforestation and a D on Fossil Free Funds. In addition, the fund holds major military contractors and companies involved in border and immigrant surveillance, including Raytheon Technologies and L3Harris Technologies.
«As more and more investors put their dollars into ESG funds, the names and transparency are critical,» Behar continued.
The assumption that this fund is what its name indicates is a faulty assumption. However, it follows a pattern. Invest Your Values analyzed 86 funds with «ESG» in their name — half score D or F in one or more issue area. Of Blackrock's 14 funds with ESG in the name, 10 get D's or F's. For TIAA/Nuveen, of nine with ESG names, six get D's or F's.
If as Shakespeare suggests, a fund by any other name still smells as sweet, then let's name funds and ETFs to help investors know what's under the hood starting with renaming LCTU «U.S. Carbon Business as Usual ETF.» We'll see if it gets the same burst of investors looking to reduce climate risk.