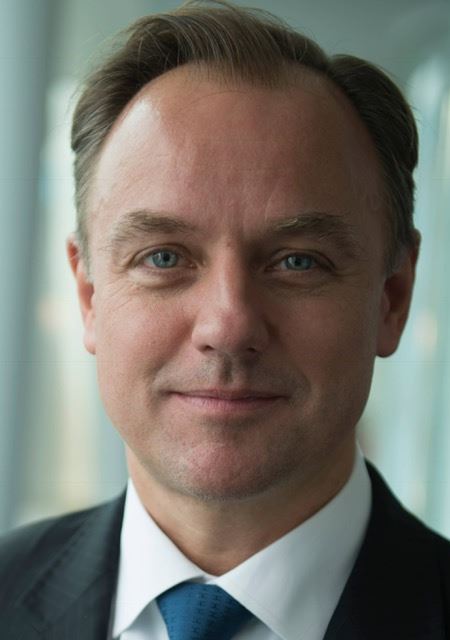 BNP Paribas announces the appointment of Ulrik Ross as CEO for BNP Paribas Group Denmark and Head of CIB Denmark, effective 30th of August 2021. Ulrik will report to Eirik Winter, CEO for BNP Paribas Group Nordic Region. Ulrik will also be part of the Nordic Leadership Team
Ulrik brings over 30 years' of banking experience from Nordic Investment Bank, Merrill Lynch, Nomura, HSBC and various Danish financial institutions, including 18 years in London and 2 years in Finland. Most recently, Ulrik was a member of the Board of Directors and Chairman of the Audit Committee at NTG Nordic Transport Group A/S. He holds a degree in Finance from Copenhagen Business School.
Ulrik has a strong network of decision makers in the region, which will be key in the context of BNP Paribas' high ambition to grow further in the Nordic Region on all its businesses, and more specifically to drive the expansion of the Group's corporate and institutional client base activities
"We are very proud of having managed to attract a top international Banker such as Ulrik to our Nordic operations. His combination of "local Danish fabric" and his extensive global investment banking experience is rare. I am convinced he will build on our strong platform and talented team and take our growth story to the next level.We will continue to roll out our Nordic growth strategy to reach our goal of becoming the leading European Banking partner.
I also want to take the opportunity to thank Paul van Oorschot for his excellent work for the Nordics and Denmark and wishing him success in his new role as CEO for BNP Paribas Austria." Eirik Winter, CEO Nordic Region.
The Nordic Region is a strategic region for the bank due to its strong economy, global clients, and its ESG focus combined with a digitally mature population. It is the 10th largest economy globally put together all the GDPs, and tends to grow much faster than many other parts of the world. The clients here whether they are corporate or institutional require both local and global services, something that we can provide as it is a mirror of our Bank. BNP Paribas has hired almost 200 people in the last three years. Today BNP Paribas Nordics has 900 people across the four main countries. In Denmark, we have 350 people across CIB, Personal Finance, Factoring and Car fleet Management to mention a few.
Nordic Press Contact:
Frida Stockenvall
T +46 (8) 5623 2804 | frida.stockenvall@bnpparibas.com
BNP Paribas is the European Union's leading bank and key player in international banking. It operates in 68 countries and has more than 193,000 employees, including nearly 148,000 in Europe. The Group has key positions in its three main fields of activity: Retail Banking for the Group's retail-banking networks and several specialised businesses including BNP Paribas Personal Finance and Aval ; Investment & Protection Services for savings, investment and protection solutions ; and Corporate & Institutional Banking, focused on corporate and institutional clients. Based on its strong diversified and integrated model, the Group helps all its clients (individuals, community associations, entrepreneurs, SMEs, corporates and institutional clients) to realise their projects through solutions spanning financing, investment, savings and protection insurance. In Europe, BNP Paribas has four domestic markets: Belgium, France, Italy and Luxembourg. The Group is rolling out its integrated retail-banking model across several Mediterranean countries, Turkey, Eastern Europe as well as via a large network in the western part of the United States. As a key player in international banking, the Group has leading platforms and business lines in Europe, a strong presence in the Americas as well as a solid and fast-growing business in Asia-Pacific.
BNP Paribas has implemented a Corporate Social Responsibility approach in all its activities, enabling it to contribute to the construction of a sustainable future, while ensuring the Group's performance and stability.
In the Nordic region BNP Paribas employs 900 people across CIB, Asset Management, Personal Finance, Car Fleet Management, Leasing, Factoring and Insurance, with offices in Denmark, Finland, Norway and Sweden. The Nordic Region is strategically important to BNP Paribas. We have a long-term commitment in all the Nordic countries. We have and will continue to make considerable investments in the region, both in terms of capital and in people. Our ambition is to be the leading Global European bank with international reach for our clients in the region.