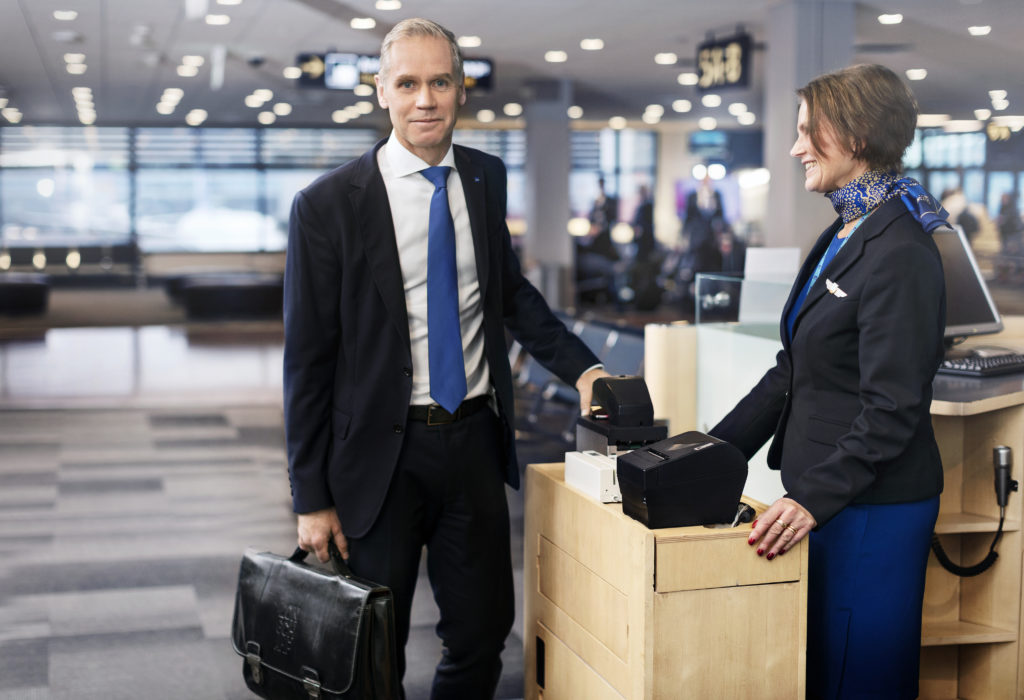 The first of three new A321LRs, a narrow-bodied aircraft suited for longer distances, will enter service in the SAS fleet on September 18, 2020. The new aircraft is equipped with a service concept with three travel classes, like the rest of SAS' long-haul fleet, and will increase SAS' flexibility to meet Scandinavian travel patterns. The new aircraft, part of SAS' ongoing fleet renewal will reduce climate-impacting emissions in comparison to previous generations of similar aircraft, writes SASgroup.net in a press release..
The Airbus A321LR is a narrow-body, single aisle aircraft, specially configured to fly longer distances than a standard A321neo. The smaller aircraft gives SAS the opportunity to fill the aircraft on new routes and will be a welcome addition to the SAS long haul fleet. The A321LR will increase the SAS' flexibility to adjust to changes in the demand for new routes and destinations.
SAS had an unsatisfactory full year result, significantly lower than last year, due to headwinds from higher jet-fuel costs, unfavorable currency movements and a strike. Despite these challenges, SAS' attractive customer offering and operational efficiency improvements together with reduced market capacity, especially in the fourth quarter, led to a positive result for the full-year 2019, writes ceo Richard Gustafsson in the scandinavian SAS-Group.
-During the fourth quarter, we noted strong momentum in the demand for our products and services. The total number of passengers grew 2.3%. In addition, sales of charter capacity and attached revenues also increased. Altogether, total revenues increased over 6% to MSEK 13,463, says Richard Gustafsson.
SAS plus again
Earnings before tax and items affecting comparability also developed favorably in the quarter and ended at MSEK 1,226, up MSEK 404 year-on-year. The improved earnings were mainly driven by increased revenues which were partially offset by higher operational expenditures from negative currency developments. Our ongoing work to improve operational robustness resulted in improved regularity and punctuality, as well as a significantly lower cost of claims.
Seven Days Strike
-During the quarter, we also strengthened our equity position by issuing a SEK 1.5 billion hybrid bond. The main objective of the issuance was to increase equity ahead of the new IFRS 16 accounting standard, which came into effect on 1 November 2019.
The full fiscal year 2019 was characterized by significant headwinds for SAS, including higher jet-fuel costs, unfavorable FX-rates and a seven-day strike. However, strong demand shown in passenger and attached revenues led to a total revenue increase of SEK 2 billion. The improved unit revenue and passenger yield show that our attractive value proposition for Scandinavian travelers generates strong revenues. Despite the increase, full-year earnings regrettably declined MSEK 1,350 due to the negative headwinds stated above, writes Richard Gustafsson.