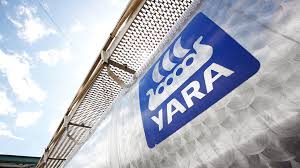 (Amersfoort, the Netherlands, 10 April 2014)International engineering and project management consultancy Royal HaskoningDHV has been appointed Managing Agent to Yara, one of the worlds leading chemical companies. The multi-million euro contract involves delivering far-reaching asset management services at Yaras largest European production site in Sluiskil in the southwest of the Netherlands for at least five years. Yara produces fertilizers and industrial chemicals at the 130 ha site in Sluiskil which has the biggest ammonia and nitrate production capacity in Europe. As Managing Agent, Royal HaskoningDHV will be responsible for all non-primary assets including over 200 buildings/civil structures and related installations, 60 km of sewerage structures, 12 km of drinking water infrastructure, 8 km of rail track and rolling stock, and 200,000 m2 of pavements.
Equal or Lower Costs
Improve performance Mr Luc Cattoir, Maintenance Manager at Yara, says that this agreement because Royal HaskoningDHV will further improve Yaras performance at equal or lower costs. With this contract Yara can now focus on our core activities and achieve higher efficiency. The contract will be carried out according to ISO 55000 Standards for Asset Management which align to Royal HaskoningDHVs provision of services in management, maintenance sustainability and social responsibility. Geert Fuchs, Project Director and Leading Professional Asset Management at Royal HaskoningDHV, says that they are very proud that Yara has taken the decision to hand over responsibility for the performance of these assets to Royal HaskoningDHV.
Old Dutch Company
-We will implement the new asset management philosophy with a clear focus on company culture. People are key to this projects success says Suzette Schreuder, Press Officer Royal HaskoningDHV. Royal HaskoningDHV is an independent, international engineering and project management consultancy with more than 130 years of experience in aviation, buildings, energy, industry, infrastructure, maritime, mining, rural and urban areas, and water. Backed by the expertise and experience of 6,500 colleagues from 100 offices in 35 countries, our professionals combine global expertise with local knowledge to deliver a multidisciplinary range of consultancy services for the entire living environment. By showing leadership in sustainable development and innovation, together with our clients, we are working to become part of the solution to a more sustainable society now and into the future. See for more information our website royalhaskoningdhv.com.