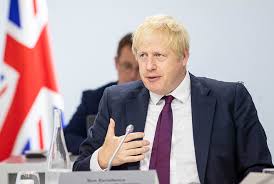 The border between Sweden and Norway, one in the EU, the other out of it but wanting to remain much closer 'in' to EU institutional and legal frameworks (Single Market, Schengen) than our government, is a hard border. If alternative arrangements currently existed which obviated the need for any such border, they would already be operating right there. They are not, writes Ivan Rodgers in the british newspaper The Spectator.
Conflicting relationship
They will much more likely be a fractious, potentially quite seriously conflicting relationship, in which, for years, not months, the UK lives on much worse trading terms with the EU than most of the developed world. Trading terms which will depend overwhelmingly on decisions taken in rooms where no Brit is present. In which trading tensions will inevitably spill over into other areas of cooperation, of which there ought, at this time, to be legions, because the appetite will wither on both sides. This is bad for all, writes Ivan Rodgers.
Frozen relations
colleagues on both sides of the Channel talk with some foreboding of a potentially lengthy deep freeze in cross-Channel relations as these tensions mount and the incentives to cooperate diminish. Real political leadership – on all sides – involves weighing up very soberly where alternative paths are likely to end, and then communicating to the public .As I personally do not believe that the UK could, long term, remain in a Customs Union with the EU and become a 'taker' of a trade policy it has had no formal, voting role in setting, I agree with that. Labour's current policy on this makes no sense.
Never Customs union
For what it is worth, senior members of that dreaded EU nomenklatura whom I know well, never expected the UK to want a Customs Union with the EU post exit, as it contradicts the logic of wanting to exit. Central expectations in the months after the referendum were that the UK wanted to go much further out of the EU orbit than Norway, Switzerland or even Turkey, writes Ivan Rodgers in the Spectator.